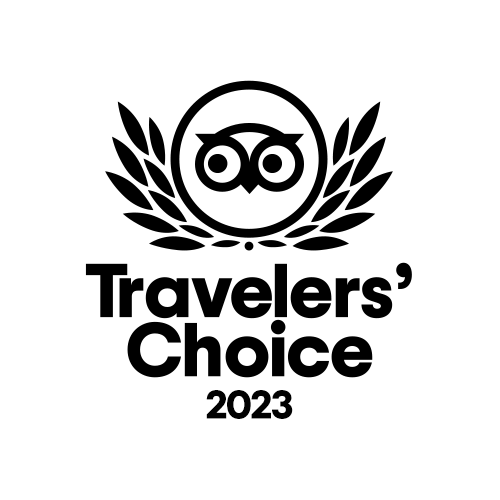 Das Olympia Golden Beach Resort & Spa wurde erneut bei den Auszeichnungen der größten Reiseplattform der Welt geehrt und befindet sich unter den Top 10 % der besten Hotels weltweit.
Die Auszeichnung "Travellers Choice 2023" wird an Hotels verliehen, die ein ganzes Jahr lang die positivsten Rezensionen und Bewertungen gesammelt haben. Dies ist ein Beweis für die hervorragenden Hoteldienstleistungen, die wir anbieten und die sich durch Professionalität, Qualität, Höflichkeit und Beständigkeit auszeichnen.
Das mehrfach ausgezeichnete Olympia Golden Beach Resort und die unbestreitbare Zufriedenheit unserer Gäste zeigen Ihnen den idealen Ort für Ihren Urlaub und ein unvergessliches Sommererlebnis.
Für weitere Informationen und Reservierungen besuchen Sie bitte die Website www.ogb.gr oder rufen Sie unter der Telefonnummer +30 26230 95999 an.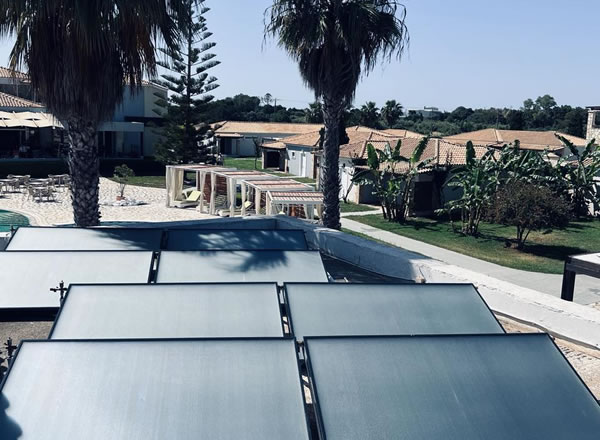 Olympia Golden Beach Resort & Spa macht erneut einen innovativen Schritt, indem es Solarenergie verwendet für das Erwärmen des Wassers im Spa innerhalb des Hotels.
Es handelt sich um eine einzigartige Herstellung, die besonders umweltfreundlich ist und Emissionen von Kohlendioxid in der Atmosphäre verringert.
Unsere Liebe zur Umwelt ist durch unser tägliches Bemühen ersichtlich dien Energieverbrauch deutlich zu senken.
Weiterlesen ...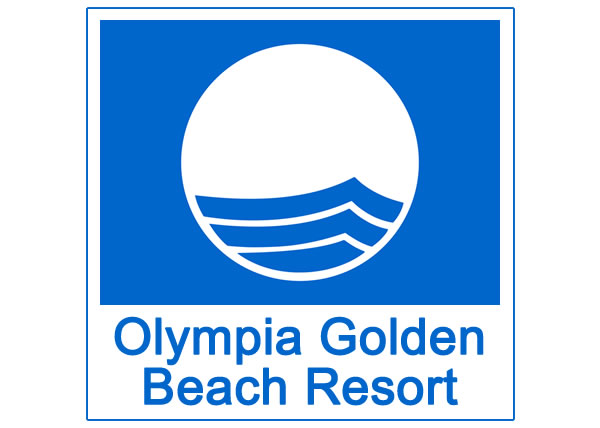 Die außerordentlich organisierte Küste des Olympia Golden Beach Resort & Spa hat es geschafft sich von vielen abzuheben und wurde vom Griechischen Naturschutzverein mit dem höchsten Preis geehrt, dem der Blauen Flagge.
Die Blaue Flagge stellt den unbestreitbaren Beweis unserer Empfindlichkeit für die Natur, unserer ausreichenden Ausstattung, wie auch der hohen Wasserqualität und Eignung des Meeres für Schwimmende dar.
Erfüllend aller notwendigen Kategorien der Voraussetzungen des internationalen Freiwilligenverbandes garantieren wir die Sauberkeit und Organisation sowohl der Strände als auch des Meeres.
Für mehrere Informationen, zögern Sie bitte nicht, uns telefonisch unter 2623095999 oder per E-Mail unter Diese E-Mail-Adresse ist vor Spambots geschützt! Zur Anzeige muss JavaScript eingeschaltet sein! zu kontaktieren.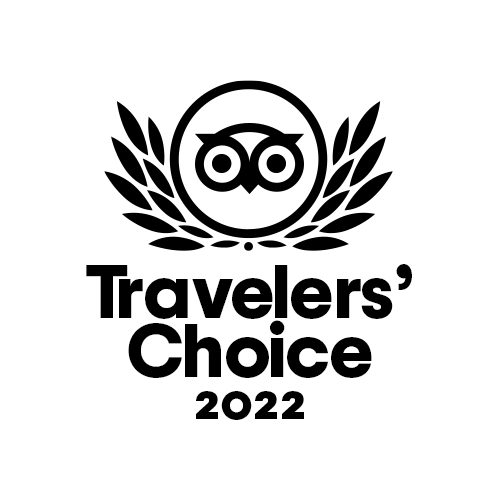 Das Olympia Golden Beach Resort & Spa hat zum wiederholten Mal eine Auszeichnung auf der größten Reiseplattform der Welt erzielt, indem es einen Platz unter den weltweit besten Hotels gewann.
Der Preis des "Travellers Choice 2022" wird den Hotels verliehen, die es schafften die positivsten Kritiken und Bewertungen für 2022 zu sammeln. Diese Auszeichnung ist der Beweis für unsere ausgezeichnete Gastfreundschaft, Professionalität, Bereitwilligkeit und Konsequenz.
Der wiederholte Preisträger Luxus-Resort in Kyllini und die ersichtliche Zufriedenheit unsere Gäste garantiert Ihnen jedes Jahr eine unvergessliche und einzigartige Zeit.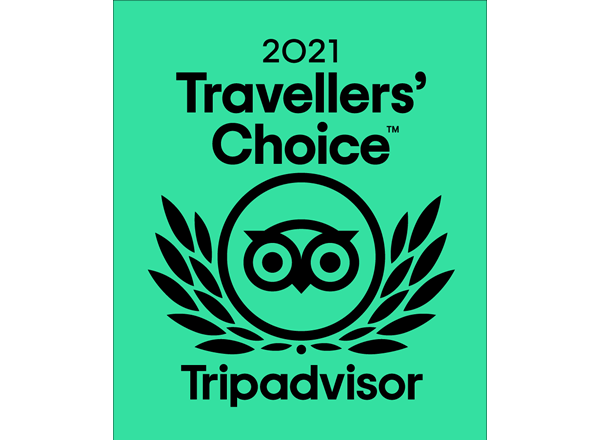 We are delighted to announce that our hotel has won the Tripadvisor Traveler's Choice award, which places Olympia Golden Beach Resort & Spa among the hotels with the most positive reviews and the best traveler's ratings in the last year.
In this particularly difficult year, we have tried to stand out, providing excellent services and experiences to our guests, and we are very happy that we succeeded.
Escape now to this earthly paradise in Kyllini and see up close the award-winning and much-discussed hotel unit with the most beautiful and "golden" beach of the western Peloponnese. For more information contact us at: +30 26230-95999 or email: Diese E-Mail-Adresse ist vor Spambots geschützt! Zur Anzeige muss JavaScript eingeschaltet sein!.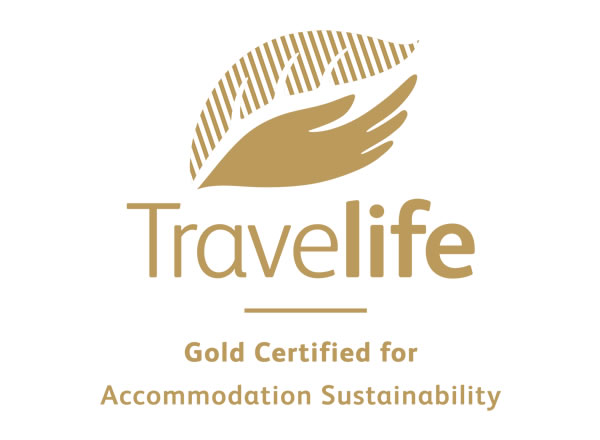 Travelife organization recently gave the recognition of the Travelife Golden Award to the 5* Olympia Golden Beach Resort & Spa for the hotel's significant achievements in managing and promoting sustainable practises. Olympia Golden Beach Resort & Spa does not only know how to turn its visitors' vacation into a trip to luxury but also commits to a responsible sustainability performance during their journey!
Travelife helps its members to develop good sustainable practices and to promote their achievements within the travel industry and to European and international consumers. Olympia Golden Beach Resort & Spa worked hard in order to satisfy extensive sustainability criteria and also encouraged others to the same direction, therefore the Travelife Golden Award came as a very important moral reward for its good practice.
Weiterlesen ...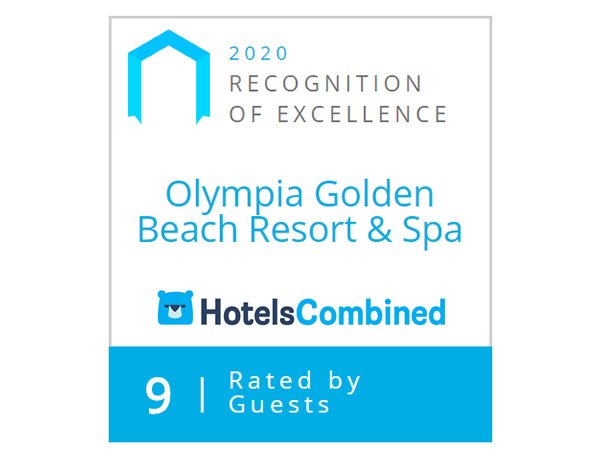 With great pleasure, we were informed by the website hotelscombined.gr that our hotel received the recognition of the "Excellence Award" for 2020.
Our hard work, dedication and passion as well as the excellent experience we leave to our visitors are constantly recognized by industry experts as well as by our audience.
Our hotel's team, respecting the special circumstances we go through, has made unique offers to tempt you to live the unforgettable accommodation experience, in our award-winning unit.
Weiterlesen ...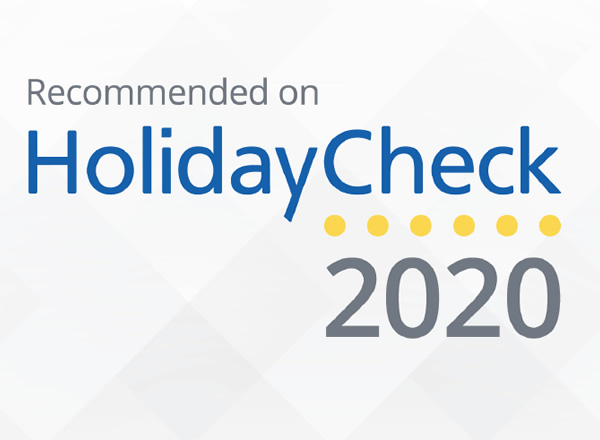 We are certified for one more year with the HolidayCheck.de recommendation award!
Olympia Golden Beach Resort & Spa is once again one of the highest rated hotels in HolidayCheck.de - Europe's largest hotel review portal.
This recognition is a great honour for us, especially in these difficult times, because it comes from the consistently high ratings of HolidayCheck.de travellers and this is an extremely important fact, because visitors are always the most objective judges.
Weiterlesen ...
Abonnieren Sie unseren Newsletter